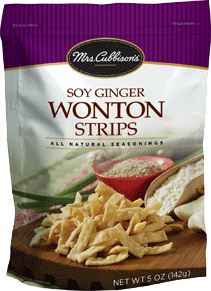 CREATE A DELICIOUS ASIAN SALAD
Our Wonton Strips are made with all natural seasonings and the robust flavor of soy and the tangy flavor of fresh ginger. They'll add an authentic final touch to soups, stir fry's and Asian salads.
Click on the products below for more information including ingredients and nutrition facts.