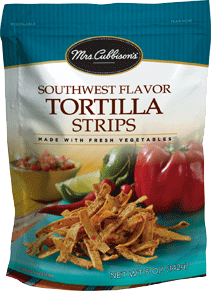 TURN YOUR SALAD INTO A FIESTA
Our Tortilla Strips are made from real onion, real red pepper, real jalapenos and regional seasonings. They'll add authentic flavor to your chili, soups, and salads and bring genuine south-of-the-border flavor to Mexican dishes.
Click on the products below for more information including ingredients and nutrition facts.