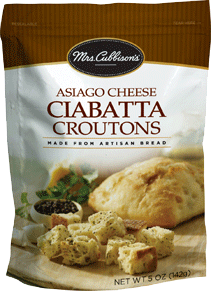 THE NEXT BEST THING TO BAKING THEM YOURSELF
Our premium artisan croutons are made from freshly baked and seasoned Italian artisan breads - Panini, Ciabatta and Focaccia. Each of the three varieties has been created to bring a homemade touch of classic Italian cooking to your soups and salads.
Click on the products below for more information including ingredients and nutrition facts.